Estabelecida em 2010, somos uma das primeiras empresas de planeamento de eventos em Portugal especializada em organização de casamento também conhecidos por "destination weddings" em Lisboa, Porto e em outros locais do país.
Na Portugal Wedding Planners, aceitamos um número limitado de casamentos e eventos por ano de modo a garantir a integridade dos nossos serviços. A nossa equipa com bastantes anos de experiência em organização de eventos e casamentos trabalha de uma forma muito próxima com o casal, de modo a planear um casamento que seja um verdadeiro reflexo das suas personalidades e preferências.
Durante o processo de planeamento do casamento, vamos conduzindo os nossos clientes e providenciando aconselhamento especializado, desenvolvendo um trabalho criativo e fornecendo recomendações que sejam importantes para a realização da sua celebração em Portugal.
Contacte-nos hoje de modo a podermos começar a planear o seu evento especial ou casamento em Portugal.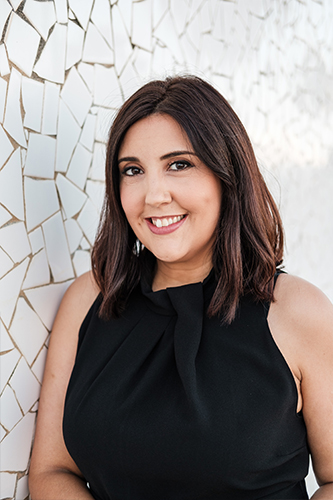 Joana Silveira
Fundadora | Wedding & Events Planning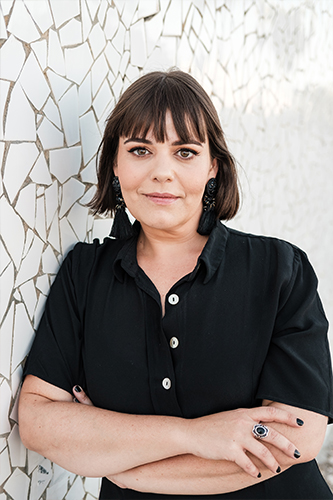 Patricia Correia
Wedding Concept & Planning
Dear Joana and Alexandra! Thank you so much for the wonderful wedding that you have orchestrated for us! It was beautiful, tasteful and perfect in every way! All our guest were amazed by the venue, the decoration and overall organization and all this thanks to you and only you! We would have never managed to put in place something that perfect without you, your ideas, your organization and your help! We are so grateful to you for everything you have done. Our guests were saying that its the best wedding that they have ever been to. We told them that all this is the work of you two. We will definitely recommend Portugal Wedding Planners for all our guests and people we know and we hope your business will grow very big :)! We have been in contact with many wedding planners previously and we are delighted that you have organized our wedding and nobody else. You have been super professional in each and every way and have spent so much of your time with us, god knows we are not easy to manage :)! I hope we can stay in touch with you and be a help for you if you decide to expand your business to other countries :)! A big thank you from a bottom of our hearts!
Hello!!!!! Thank you thank you thank you!!! We have had the most incredible weekend of our lives – words cannot describe how we felt – truly on top of the world. Most guests now gone and we are still taking it all in. You did the most fabulous job for us Joana, we could not have done it without you. You took all the stress out of our wedding and were an incredible support to us. We feel we have also made a new friend. Thank you from the bottom of our hearts.
Joana, Words cannot express how grateful we are to you for organising the most beautiful and happiest day of our lives. Thank you for all your hardwork and all the best for the future. We consider you a friend and will stay in touch. Love,
It is impossible to describe how incredible our weeding day was. We are truly thankful to Joana and Patricia from PWP. Our wedding was planned from Brazil and these amazing ladies took care of every details and surprised us with much more than we expected. The church, the party, the food, the drinks, the happiness stablished in that day made not only us, but our guests fell they were in a dream. Thanks Joana and Patricia!!! We were blessed to meet and have our wedding planned by you.
Dear Joana and Patricia, We hope you are well. Probably preparing the next wedding:-) You can almost enjoy a well deserved holiday. We would like to thank you and Patricia once again for your support. The wedding was according to all of our expectations and you anticipated well on all requests. So many thanks again for taking care of all our wishes and making this day unforgettable for us (and our guests!) By this way we would also like to thank • Lurdes for the decoration: each table was well decorated and the candle light during dining was lovely. • Jukebox: The DJ was awesome! A lot of the guests were stunned by his performance and would like him to come and play in the Belgian clubs so big compliments to him. • João, Aguiam, Pretty Exquisite and Tânia we have their email address so we will send them a thank you mail . Again thank you so much for eveything! It was the best decision to get married in Porto! It was an amazing day for us, unforgettable! Best wishes,
Dear Joana & Patricia, I texted you last week but don't know if you got my message, we came to the algarve last Saturday and it's our last night tonight before we return home… We are both sat at dinner and wanted to write you guys a message… Since meeting you Joana last June 2012 you made us feel at ease and really approachable you both have spent so much time to make our wedding day perfect which it was in everyway… Even down to how beautiful the banqueting suite looked was just as we imagined in fact better!! We can't believe how quick our day happened but it holds so many great memories. Thank you both for your dedication, attention to detail and passion. We will defiantly have to meet up when we are next in Lisbon. Hope to speak to you soon and if you can let us know when we should receive the marrige certificates etc? Lots of love
Dear Patricia & Joana Where do I begin?! Eduardo and I want to thank you from the bottom of our hearts for making our wedding day more perfect and memorable than we could have ever imagined. You took care of every little detail for us, and made sure that us and our guests were so well looked after. All of our guests kept commenting to us after the wedding how well looked after they felt, and many of our guests said it was the best wedding they had been too. Please pass on our sincere thanks to all the staff at Casa dos Penedos, their attention to detail and service they paid to our guests was perfect, as was the food and venue decorations – both were amazing!! The DJ was also brilliant, and exceeded our expectations. The guitarists were perfect, and had me crying (again!) before dad and I even started walking down the aisle. The flowers and decor were absolutely stunning as well. One week later and Eduardo and I are still swapping our memories from the night, trying not to forget anything. We are honestly so grateful for your patience, understanding and commitment to making our wedding perfect, nothing was ever too much trouble for you even right up until we left Portugal. We will be forever grateful for helping to make our wedding day a once in a lifetime event and a day that we will cherish in our memories forever. Thank you so much!
Dear Patricia & Joana It was already been a year and we still don't regret too marry each other and to use the services of the most talented wedding planners in Portuga! Thanks to you, we will always remember this amazing day full of love, emotion and happiness. Isidor – the "cat" say "Hi". Hopefully we will meet again soon. Until then keep doing what you do: you are the best!!! Muitos beijos e abraços
Hi Patricia, Once again, we really appreciate the absolutely fantastic job you and your staff did with the entire wedding process from start to finish! So many people are commenting and calling it a "Fairy Tale/Storybook Wedding". It was really a great time! Given the amount of details needed to plan for from so far away, we could not have done it on our own! Thanks again to all of you from all of us!
PWP is fantastic!!!! The support, the friendliness, the good organization and the personality of each one made our wedding perfect. Thanks in special to Patricia! Please stay as you are and continue doing such a wonderful job!
We have such fond memories of organising our big day with Portugal Wedding Planners. Joana, Patricia and Diana were professional, full of great ideas, utterly dependable and lovely to deal with. We loved every minute of our day and can't thank the girls enough for all their hard work. We highly recommend PWP.
Dear Patricia & Joana! Thank you so much for our AMAZING wedding!! It was wonderful and all our guests were very happy to come so far away from Belgium ; ) !! Our parents also! J We are VERY lucky with the weather ; ) !! And the ceremony on the golf course was really amazing! People are soooo fantastic and kind in Portugal!! You two, Nelson, Tiago, Ricardo, Patricia (hairdresser), team from Jukebox, team from Penha Longa,… Please say to all of them that we are so happy!! It will be very strange now to don't speak with you a lot via email! I hope (but I'm sure ; )) that you will organise a lot of other wedding! Thank you SO MUCH, have a lovely evening,
Hi Joana, Patricia and Rita!!!! It's been over two months since the wedding and both Jennell and I are still reflecting on the amazing wedding you put together for us. And now based on the amazing teaser Hugo made for us, we have something really special to look forward to memorialize the event. Thanks again for all your hard work! We can't say it enough!
Thank you so much again for the amazing day and night. We had so much fun, it was perfect ❤ and we can't thank you enough...
Hi Joana and Rita thank you for giving us the best and happiest weekend of our lives. We know how difficult it was to manage our families especially my father. It required a lot of patience and hard work. Thank you thank you! You did a fantastic job and words cannot express how thankful we are. All the suppliers you recommended were incredible! From Jukebox to the photographer to videographer to Pestana to the transportation. Just wow. Patricia we were all in absolute awe. The tables to the giveaways down to the detail it all exceeded our expectations! A picture perfect wedding. Thank you from the bottom of our hearts ❤ we couldn't have asked for better wedding planners ?? I hope you all got some rest because I can imagine it must've been quite a rollercoaster ride for you. But thanks to you we were able to enjoy every second of it!
" Dear Joana and Patricia, I really dont know where to start with all the thanks to you!! Thank you for making this past Saturday all we always imagined! It wouldn't have been possible without you!
Hi Patricia, In all the madness of saturday I realised I didn't get to say goodbye! I wanted to thank you properly for the wonderful job you did for our wedding. We had an amazing day and evening and our guests had a fantastic time. We really appreciated all you did on the day to make sure everything ran smoothly. And the flexibility you negotiated for us having the venue stay open later. It really was our dream wedding and this is all thanks to your hard work, support, ideas and planning throughout the last 15 months. You did a fantastic job so thank you for making it the best day of our lives. Love!!!
We can't rate PWP (Joana, Patricia and team) highly enough. We started organising our wedding from Sydney and couldn't have done it without their support, ideas, patience, dedication and professional expertise! They are truly amazing. If you are considering whether to use a wedding planner then don't think twice about using PWP, you won't regret it!
Dear Joana, you have been the greatest, most attentive, detail-minded and efficient friend and wedding planner to our whole family in preparing for and delivering E & J's AMAZING wedding at Penha Longa. You are very special. Thank you so very much with love and gratitude.